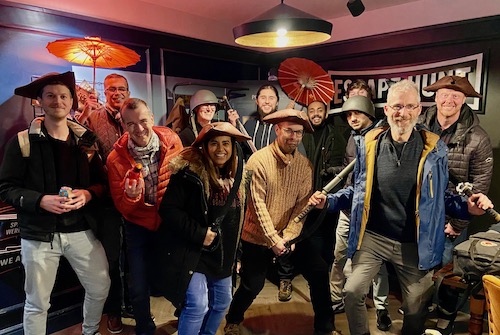 We have a varied skill set here at Circle. After our Christmas get together we can boast about a few more; like stealing magic swords from ancient Japan, finding Blackbeard's treasure and lifting a variety of curses!
The competitive side of us revealed itself as we worked in a race against the clock to crack the codes and release ourselves from Bristol's escape rooms. Getting together outside of the office was so much fun and the determination of some people was certainly an eye opener!
It was really great to spend some time all together again as we continue working flexibly from many different places. Connection, laughter and joy - a great way to kick off the Christmas Festivities.