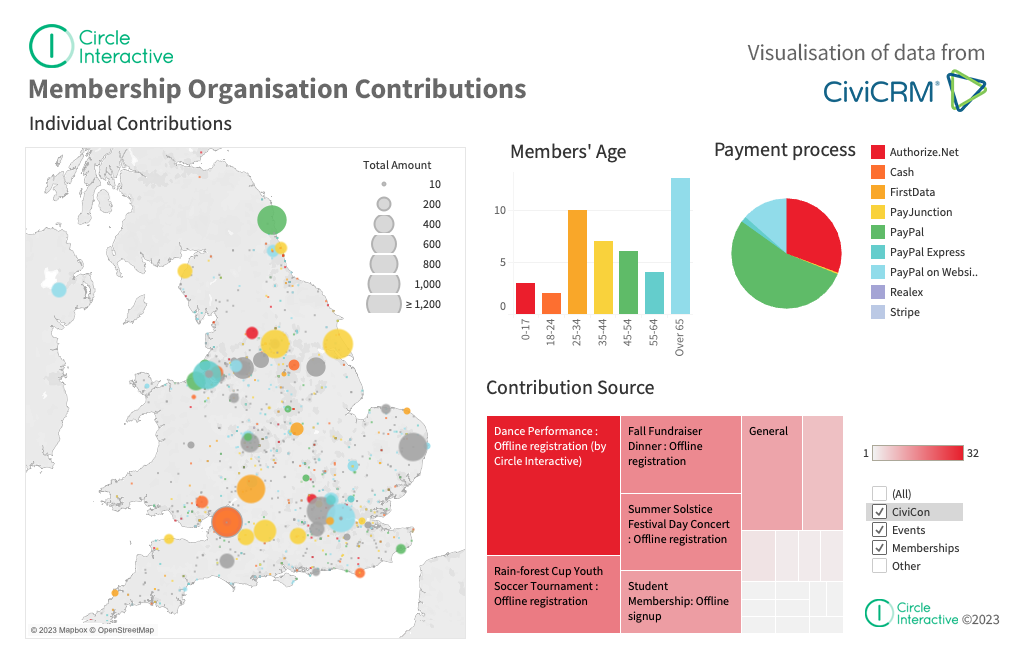 We are thrilled to announce that we have won transformative funding to revolutionise the way Third Sector Organisations harness the power of data. This generous grant is part of Innovate UK's Create growth Programme. It will empower Circle to develop an innovative Data Analytics service, specifically designed to enable Third Sector Organisations to unlock the full potential of their Client Relationship Management (CRM) database by seamlessly integrating it with publicly available Open Data.
In the past, sophisticated analytics dashboards have predominantly been reserved for high-profit corporate entities. Thanks to this award, Circle aims to level the playing field by making advanced data analytics accessible and user-friendly for Third Sector Organisations.
"We are immensely grateful for the support and belief shown in Circle through this grant," said Dominique Moreton, Director at Circle. "Our mission is to empower Third Sector Organisations and drive positive change in communities. With this new Data Analytics service, we are confident that we can revolutionise the way these organisations leverage their data and make informed decisions that will ultimately lead to greater social impact."
Project lead Sam Alderslade, recognised the technology's potential for Circle's clients while working with data visualisation tools and open data in a creative context.
"Open Data can provide a wider, more independent evidence base for decision-making and provide unique insights. Our service has the potential to supercharge campaigns and missions for organisations seeking to expand their membership or increase donations. For organisations supporting communities, Open Data Analytics can ensure resources are deployed effectively. This investment will transform the opportunities available to these organisations."
Circle's Data Analytics service is expected to launch towards the end of 2023, with an open invitation for interested Third Sector Organisations to participate in the beta testing phase. Stay tuned for further updates and announcements on how Circle is transforming the data landscape for the betterment of society.
Circle is a leading technology company dedicated to empowering organisations across sectors with cutting-edge solutions, with a focus on delivering user-friendly platforms and services.
Innovate UK drives productivity and economic growth by supporting businesses to develop and realise the potential of new ideas. It connects businesses to the partners, customers and investors that can help them turn ideas into commercially successful products and services and business growth. Innovate UK is part of UK Research and Innovation.
www.innovateuk.ukri.org


Sign up here if you would like news on this project