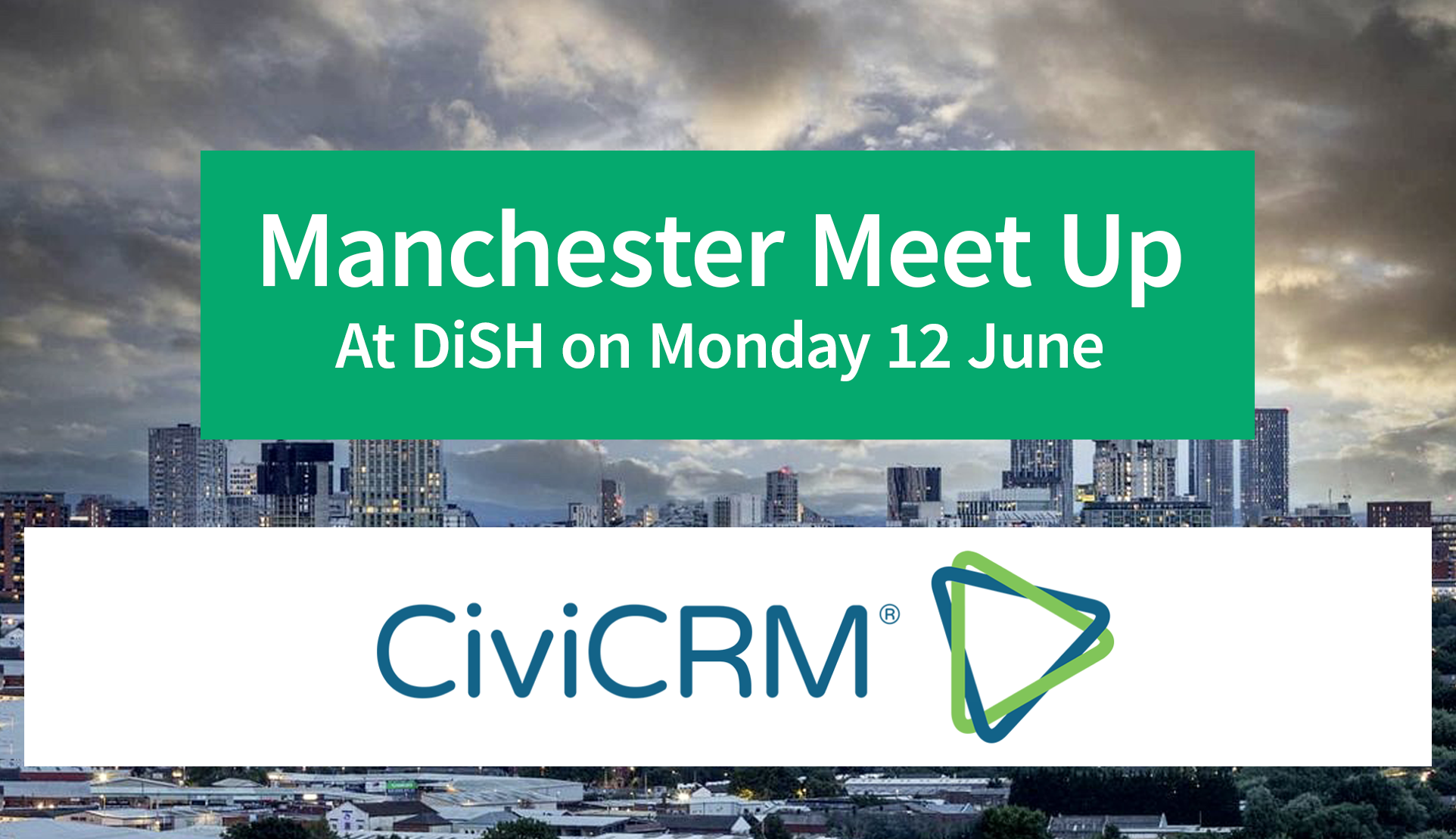 CiviCRM Meet Up at DiSH, Monday 12th June 1:30 - 4.00pm.
You are invited by the CiviCRM community to come and join an Open Meet Up in Manchester.
This is open to Civi users, people just getting started with CiviCRM, and anyone interested in finding out more about CiviCRM, the powerful open-source software for managing contacts, donations, events, and more.
Whether you are a seasoned CiviCRM user or just getting started, come and meet others, share experiences and learn more. Demonstrations include:
Building your first webforms using the new form builder tool.
Deduping - managing duplicated contacts.
Experts will be on hand to answer your questions about any other aspects of CiviCRM. 
A big thank you to Greater Manchester Digital Security Hub, Heron House, 47 Lloyd Street, Manchester, M2 5LE for providing the venue.