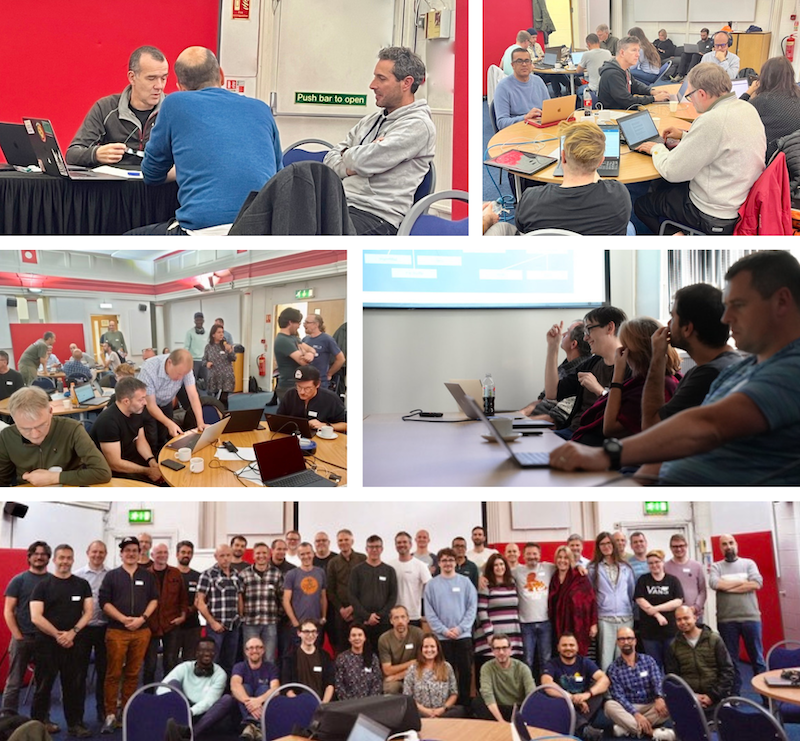 Three of our team were in Manchester recently for the CiviCRM Sprint where we were working on replacing some of the admin forms and some of the core display screens with more up to date technology. There was also been work on updating the documentation and some thinking about how that process could actually work better. 
This was the biggest meeting since Covid and people came from Germany, Spain, Netherlands, France, US, Canada and New Zealand and of course all over the UK. It was a great opportunity to see old friends in real life again and it was also really good to meet some new members of the community who are just getting involved as contributors. 
One of the key sessions was an open discussion around the structure of the community and how we can encourage people who may be peripheral to become more engaged. It's important to remember that everyone is giving up their time to develop CiviCRM because they believe passionately in it as tool for good.